You can volunteer as a healthcare provider, or to provide clinical, administrative, or interpreter support.
Loudoun Free Clinic is honored by the many people who support our mission by donating their time and caring for our patients. From doctors, nurses, and pharmacists to interpreters, administrative professionals, and IT experts, our volunteers are united in their mission to care for Loudoun's underserved. We are grateful for all of our volunteers!
We will conduct a background check on all volunteers. You cannot become a volunteer if you or a family member are currently a patient of our clinic.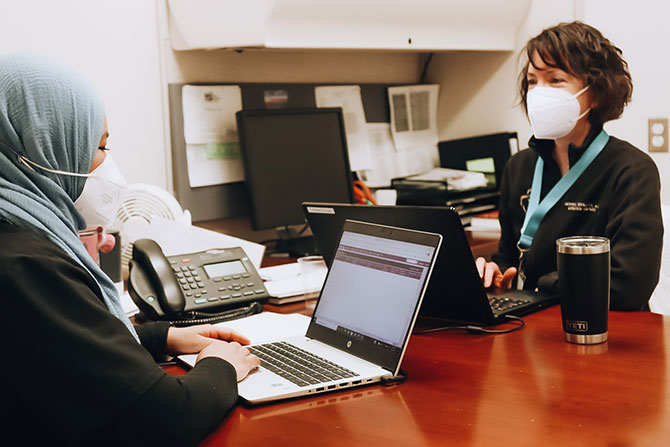 Currently Seeking:
Receptionist
Bilingual (Spanish and English)
Wednesday and/or Thursday from 5-8PM
Medical & Surgical Specialists
All specialists are encouraged to apply.
We need help spreading the word about our volunteer needs. If you know anyone who might be interested in lending a hand, please share this page with them. Thank you!